Pay Close Attention to Similar Products
Prince Hanger
25/22mm – Vertical poles (Heavy Duty)

Patented One Touch System

No waste space at the top
Other seller's Product
No one touch system (Hard to install and move)

Waste space at the top more than 

1ft

 (Cannot place your goods close to ceiling)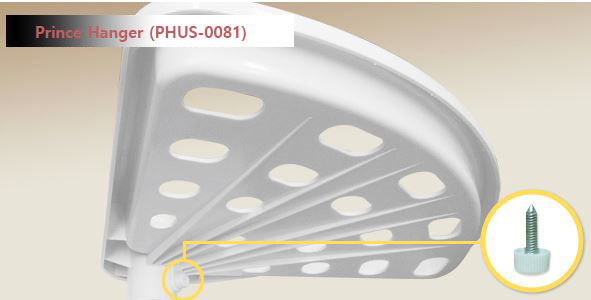 Sanitary
Each shelf is designed with a several holes underneath to prevent any water collects.
Safety
Double locking system, with rubber ring and safety bolt makes each shelf be placed firmly.
Rust Resistance
Powder coating for steel pipes reduce rust and discoloration.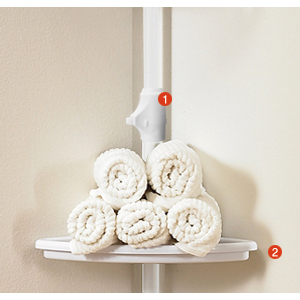 1. One Touch system – Adjusting Height
The One Touch system can help to assemble the pole very easy and safe.
2. Assembly in the corner of Bathroom or Kitchen
Optimizing the corner space
Shelves' height can be adjusted
Shelves are designed non-slippery
Outstanding Quality (Lifetime)
Broken part that has been damaged under normal use will be covered by Princehanger.
Lost part is not covered. / Lost part can be purchased from Princehanger.
Damage due to improper installation, neglect, or misuse is not covered.
Shipping cost for replacement part will be on customer.
Proof of purchase will be required. (Order Number / product name and name of purchaser)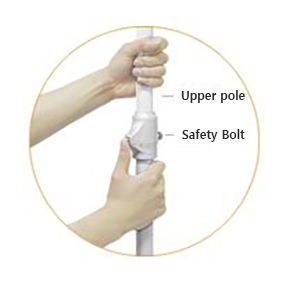 Patented One Touch System
Easy assembly without any tools (DIY product)
Height can be adjusted.
One touch system – Height for vertical pole
Double locking system (Rubber ring and safety bolt – Shelf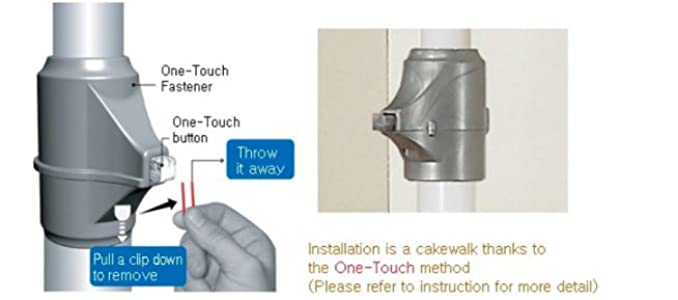 Patented One touch system
One Touch Fastener is our proprietary technology that makes it easy to install sturdy poles.