Easy to install with NO Tool
Pay Close Attention to Similar Products
38mm diameter vertical pole (Heavy Duty)
Easy to customize, Perfect for carpet & floor
PLEASE DO NOT FORGET TO INSTALL CONNECTING POLE
After you insert connecting pole into vertical pole, vertical pole can be extended up to 117 inch
The product will be extended ONLY 87 inch WITHOUT installing connecting pole.
Pay Close Attention to Similar Products and compare available width and capacity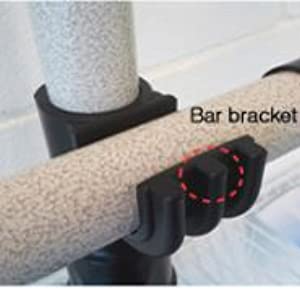 The bar bracket holds a cross bar firmly.
You can adjust its height to maximize the storage capacity, and lock it by screwing in the safety bolt.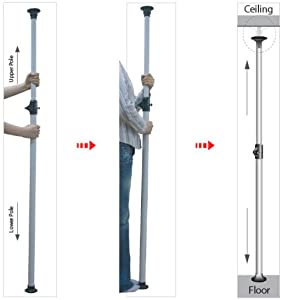 Extending vertical pole toward both ceiling and floor.
Shake vertical pole by hand to ensure the vertical pole set up firmly.
Fasten safety bolt as tight as possible, so that tip of safety bolt go into vertical pole and become embedded. (Heat treatment was applied to tip of safety bolt, so that it's strong enough to penetrate the steel vertical pole)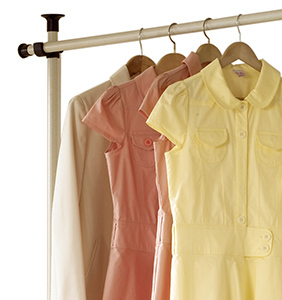 Strong by Using 38mm Column
The powder coating prevents peeling and discoloration.
Cross bar can hold up to 176lb (80kg)
38.5 ~ 66.5 inches Width Adjustable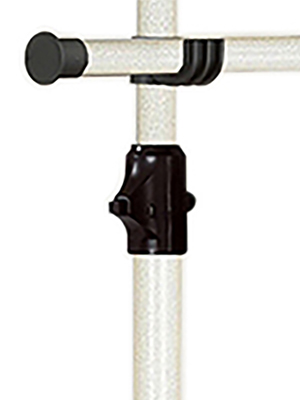 Create Your Own Dressing Room
Patented One-Touch System
One-touch fastener is our proprietary technology that makes it easy to install the sturdy vertical poles.
Easy to disassemble, relocate and reassemble
Double Locking System
Outstanding Quality (Lifetime)
Broken part that has been damaged under normal use will be covered by Princehanger.
Lost part is not covered. / Lost part can be purchased from Princehanger.
Damage due to improper installation, neglect, or misuse is not covered.
Shipping cost for replacement part will be on customer.
Proof of purchase will be required. (Order Number / product name and name of purchaser)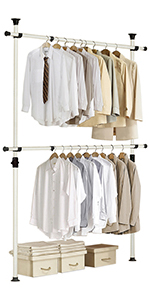 67~117 inch
39.3~67 inch
Ivory (Off white)
One-touch system
Closet, Bedroom, Laundry, Bonus room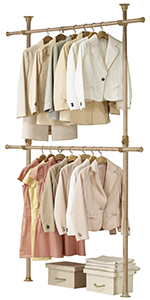 67~117 inch
39.3~67 inch
Wooden
One-touch system
Closet, Bedroom, Laundry, Bonus room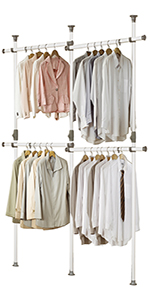 67~117 inch
78~134 inch
White
One-touch system
Closet, Bedroom, Laundry, Bonus room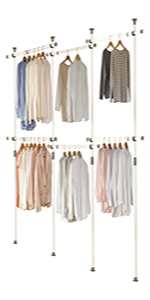 67~117 inch
117~200 inch
White
One-touch system
Closet, Bedroom, Laundry, Bonus room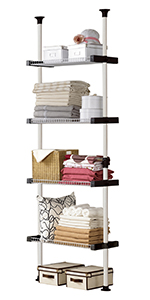 67~117 inch
29.5 inch (Length of Shelf)
Ivory (Off White)
One-touch system
Closet, Bedroom, Laundry, Bonus room, Powder room, Pantry