Easy to install with NO Tool
Easy to customize, Perfect for carpet & floor
Frequently Asked Question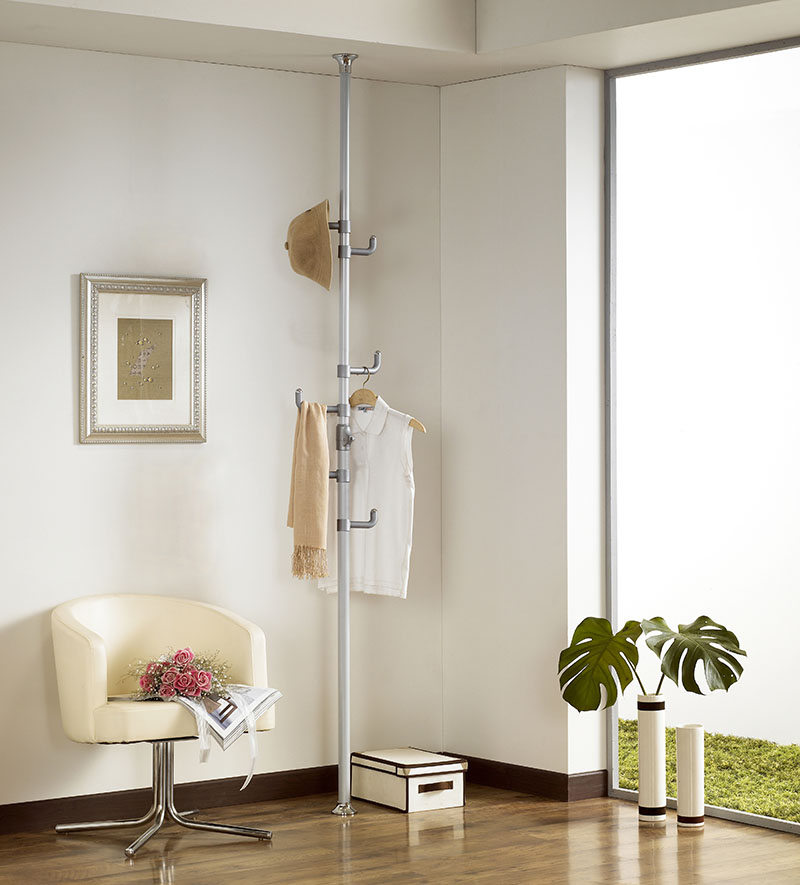 (Q) Are L-shaped hangers adjustable?
(A) You can move it up or down and rotate 360°. You can utilize unused space at every corner of house.
(Q) How is the appearance?
(A) Silver color trim makes it look very classy as luxurious built-in furniture. Please check the display models in our shop. Furthermore, the Powder Coating prevents peeling and discoloration.
(Q) Is it hard to install?
(A) Assembling and disassembling parts are a very easy and simple process. No tools necessary. Please see the instruction.
(Q) Is the pole sturdy?
(A) The Spring loading system tightly locks at both ends. The pole has a one-touch adjustable device to assemble parts easy and simple.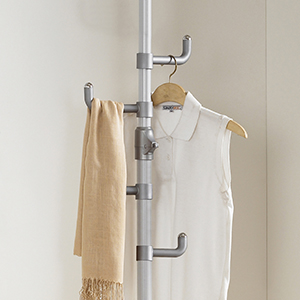 L-shaped clothing hangers
L-shaped clothing hangers are 360° rotatable and the height is adjustable
Good for storing clothes, bags, neckties, etc.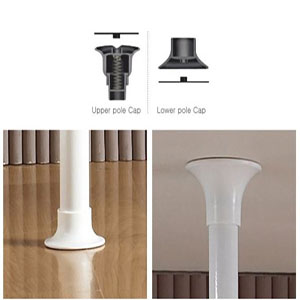 Poles fix solid against the ceiling with the spring device inside the upper pole
Anti-slip rubber plate for added safety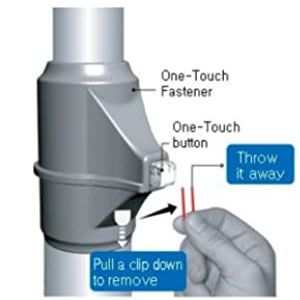 Patented One Touch System
One Touch Fastener is our proprietary technology that makes it easy to install sturdy poles.
Outstanding Quality (Lifetime)
Broken part that has been damaged under normal use will be covered by Princehanger.
Lost part is not covered. / Lost part can be purchased from Princehanger.
Damage due to improper installation, neglect, or misuse is not covered.
Shipping cost for replacement part will be on customer.
Proof of purchase will be required. (Order Number / product name and name of purchaser)